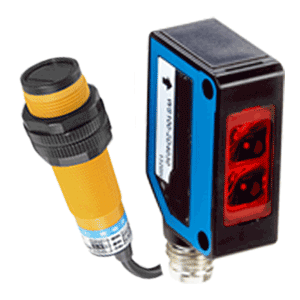 Wide range of sensors including inductive, capacitive, magnetic, color, and photoelectric sensors for nearly every application. Also different models for many purposes, including full range for Connectivity NPN, PNP, NO, NC or NO+NC.
We test Every Piece for our customers to ensure quality and reliability, also testing available in our distributor's workshops.
For a list for available models, please click here.
Capacitive & Inductive Proximity Sensors
Color & Photoelectric Sensors
Images of Goods are provided for illustrative purposes only and the actual Goods may differ from the image displayed on our website. Actual Products Mainly in our Brand Name.
Please Read our Policy for Legal notes here.... .