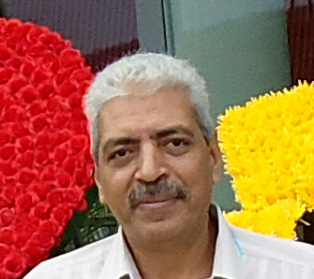 Lucky Me:
Lucky me, this is summary of my Life.
Many years Work hard, different Experience, many countries, different cultures even before my graduation on 1983.
I was Lucky to grow up in oldest neighborhood at the oldest city in the World, Cairo, Egypt
I was Lucky to Work with great engineers, and architects.
I was Lucky to Change my career many times, from Civil engineer, computer systems, CADD software to international trading.
I was Lucky to go around to many countries and different cultures.
Are you Lucky??? .. I will not tell you about my personal life, my wife and kids, Thanks God.
Main stages:
My practical experience can be summarized as following:
Working at "The Arab Bureau for Design & Technical Consultations" as a junior Surveying Engineer 1983-1989.
Working at "Ohud Consulting", KSA as senior Surveying Engineer 1990-1994.
Back to "The Arab Bureau for Design & Technical Consultations" as Computer Department 1994-2004, ended as the Manger of the CADD department.
Meanwhile, worked as a CADD lecturer at "Faculty of Fine Arts, Minia University - Minia -Egypt" 1998-2003.
Moving to Dubai for only One Year working at CONIN Consultations – Dubai, UAE to finish some architectural projects in 2004.
From 2005-2009 Back again to "Ohud Consulting", KSA as Surveying Department Supervisor (Hydrological Projects Section).
In 2009, I decided to establishing my own Company in a different Career, which is Importing and Exporting industrial low power electric and Control systems, under the Registered name "Al-Nessim for Trading".
International Rounds:
I was very lucky to get the chance to visit many countries around the Globe; this includes USA, KSA, UAE, JORDAN, SYRIA, and CHINA.
KSA was a very special Experiment because of its spiritual position in heart of every Muslim, and for the huge size of projects that I was involved.
USA also was a very good experience since it was a study and learning program with the help of the USAID in CAIRO. I never forget NY and Washington DC.
CHINA is my last and most effective stop in my journey, China the quarter of the humans and the factory of the world. I visited Canton Fair many times, visited the big cities Guangzhou, Wenzhou, Beijing, Shanghai, Shenzhen and many other towns. Many industrial cities and many manufacturing and trading organizations. I am very wishful to keep visiting China at least once or twice per year since 2009.
If you want to share with me the Experience Please Register with our Site then visit my Personal Gallery here....
Thanks
Mohamed Nessim